The lodge where it all began
Chobe Game Lodge is a pioneering lodge on the banks of the world-renowned game-rich Chobe River.
As the oldest 5-star Lodge in the area, and indeed in Botswana, the Lodge occupies an enviable position right inside Chobe National Park, giving guests a launchpad from which to explore the Park at first light. The early bird, as they say, finds the best game.
In 2014 we launched the first solar-powered boats and safari vehicles, creating silent safaris that transform the safari experience. 
Nestled on the banks of the Chobe, under a canopy of trees, Chobe Game Lodge consists of 40 beautifully designed and spacious rooms and a further four luxurious suites. Every room is air-conditioned and has its own private terrace overlooking the Chobe. Suites have their own infinity plunge pools facing the river.
The main areas are relaxed and comfortably laid out, with two complimentary bars and numerous spots to dine. 
Naturally the focus of the lodge lies with the majestic Chobe River, and the 250 meter boardwalk brings you up close to where the action is. Find a spot along the platform and settle in to watch colours change and the action unfold.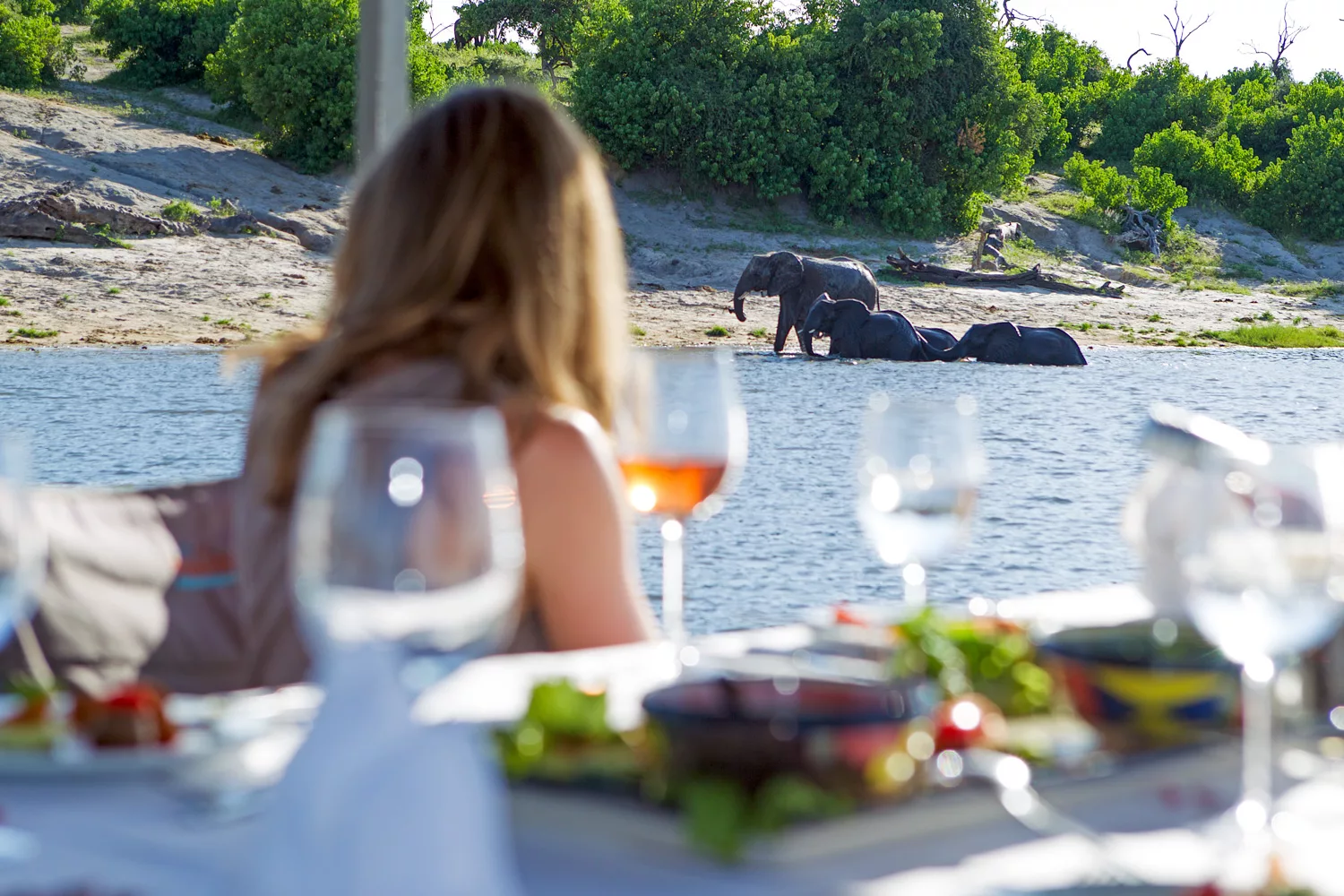 Play video
A magical experience. The setting inside Chobe NP, along the river, the walkways, the main building, and our room. All perfect. The meal service, the range of food and the hospitality. Gracious. The electric boat rides to see the animals morning and afternoon. We did three. Magical. Most importantly, the people. We were treated as family and friends and it was wonderful.
roger j m
September 2023
Contributed significantly by female employees, this place is an example of a modern African operation. We recommend this location to all travellers who want to have the best natural African experience. Thank you.
Morteza
September 2023
Simply Outstanding! Beautiful Lodge with beautiful people. First all Female Guiding Team! Solar powered boats for water activities, Electric Safari Vehicles and Elephants galore! A great place to start a Safari. Recommend 3 nights here.
Jonathan P
September 2023
Chobe Game Lodge exceeded our expectations. The lodge is beautiful, everyone was extremely friendly and professional, and we had a great time. Our guide, Janice, was absolutely fantastic and very knowledgeable, and she showed us a wide variety of wildlife and helped us having a wonderful experience.
ecagliero
August 2023
In the press
The Lodge
Chobe offers an elegant five-star experience with 40 spacious and stylish rooms, along with four luxurious suites. Guests can unwind in various complimentary bars and seating areas or by the pool, and they can choose from various dining areas.
Discover more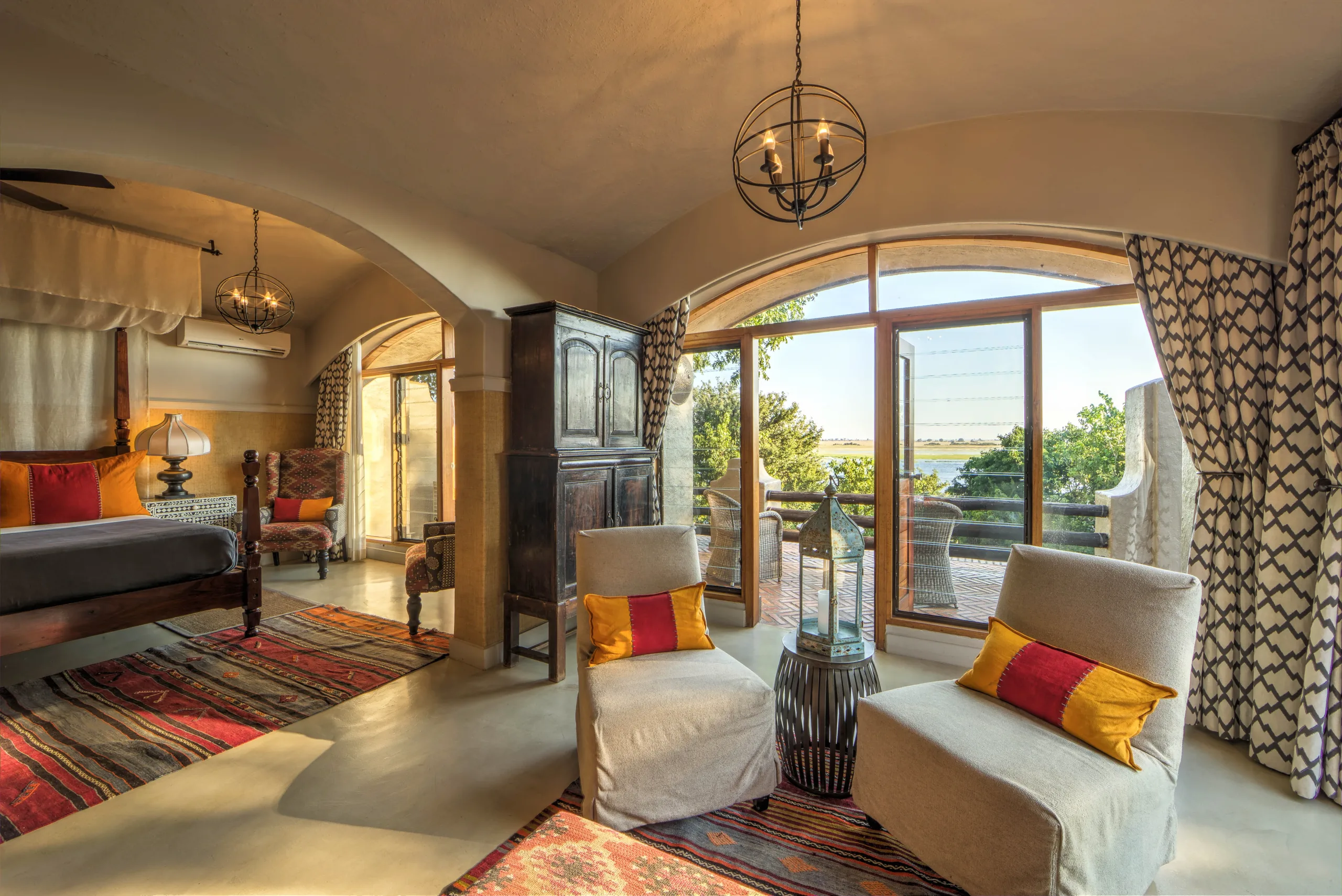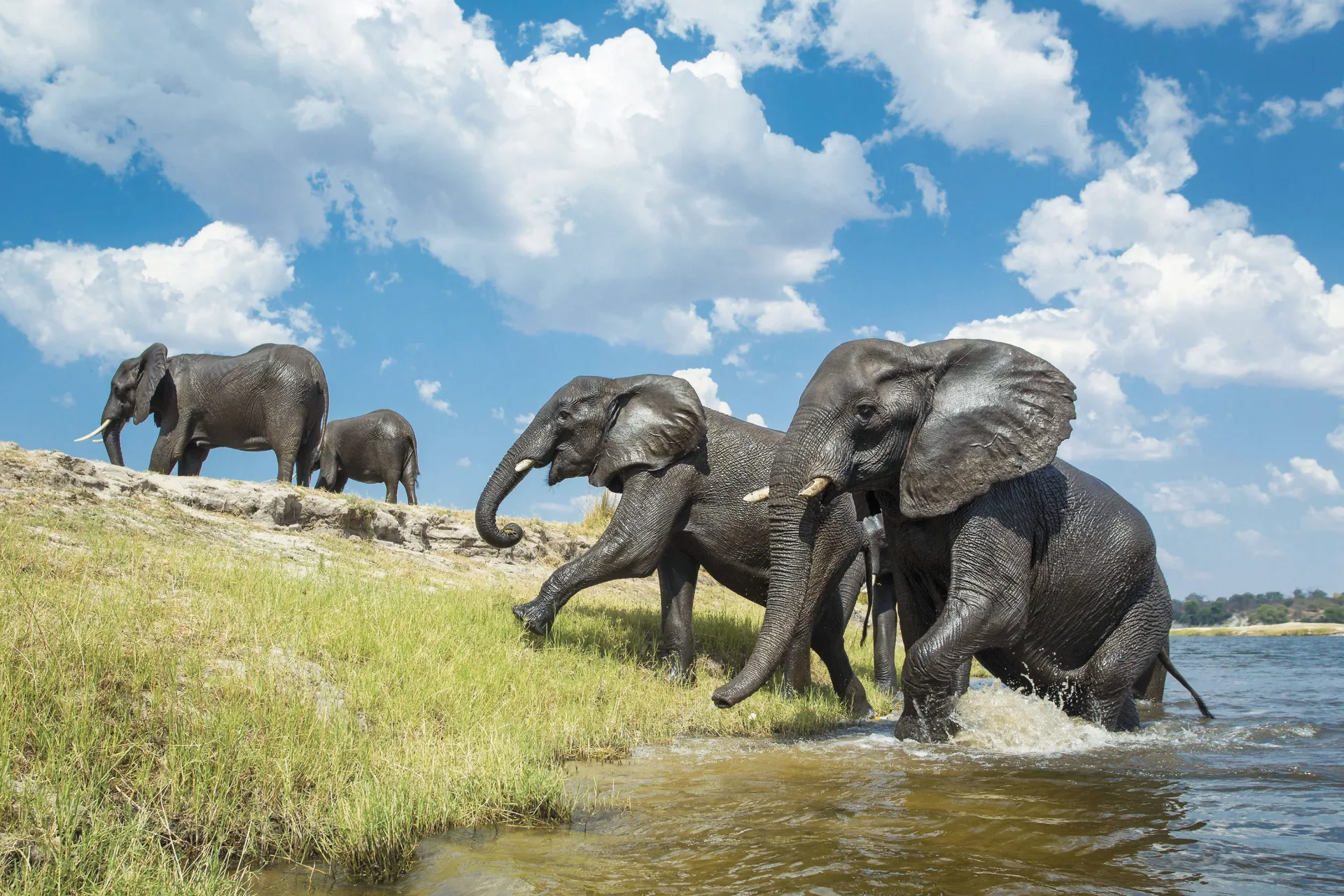 Experiences
Enjoy the diversity of the region's abundant wildlife on guided 4WD game drives and take in the beauty of the famous Chobe River on a boat safari while witnessing massive herds of animals and prolific birdlife along the riverfront.
Discover more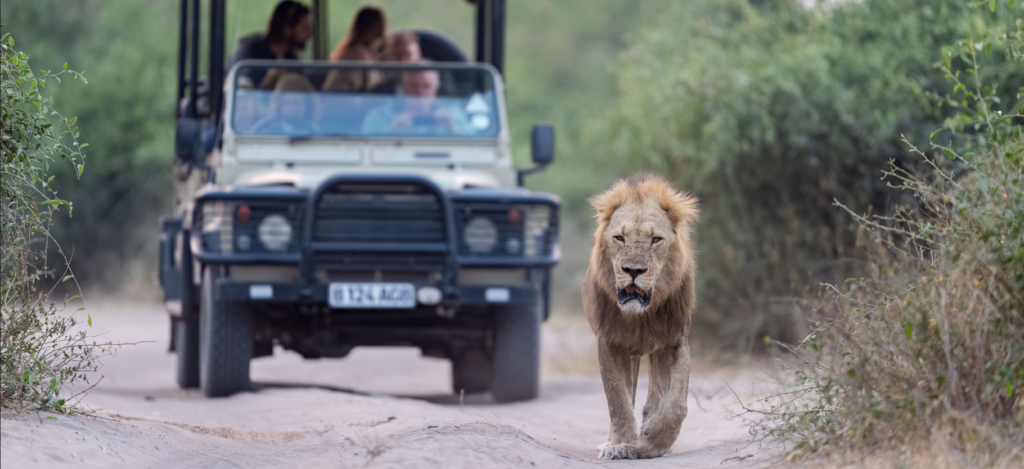 Meet the pioneering women changing the face of the African safari Industry. In 2004, Botswana's Chobe Game…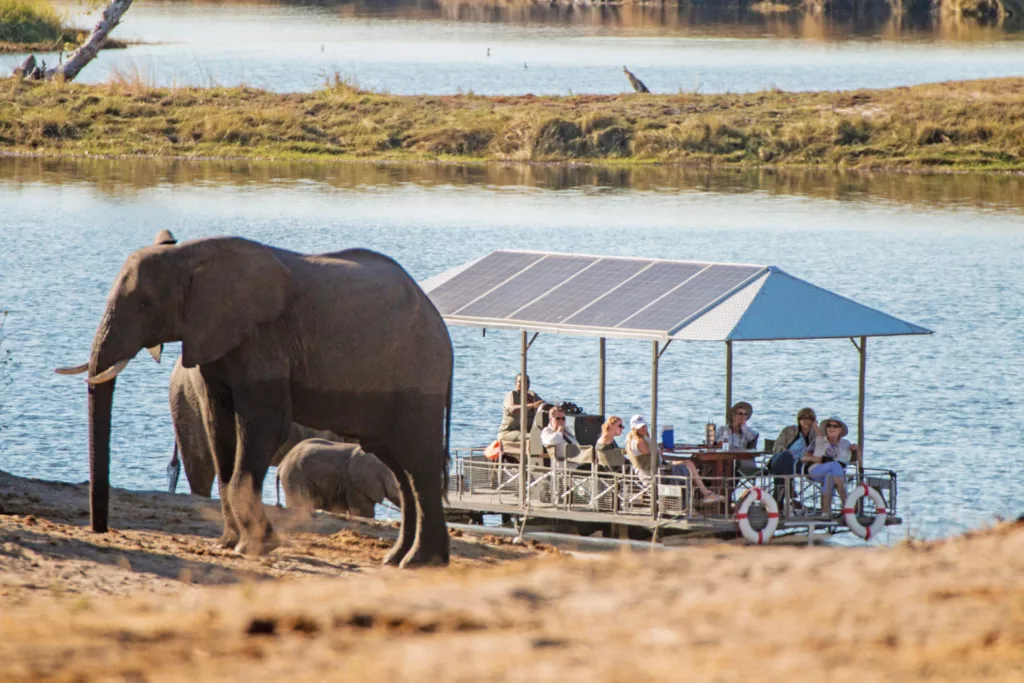 Meet the pioneering women changing the face of the African safari Industry. In 2004, Botswana's Chobe Game…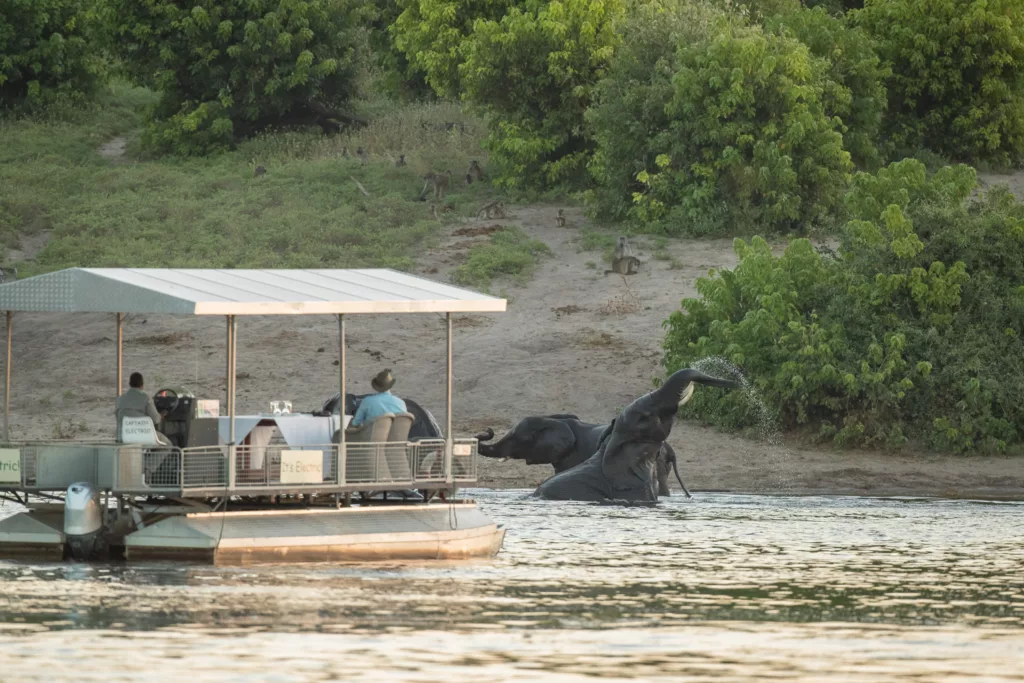 Meet the pioneering women changing the face of the African safari Industry. In 2004, Botswana's Chobe Game…